Chadwick Boseman Offers a Glimpse of a Better Hollywood
Of all the images I've seen since the death of Chadwick Boseman, it's the photos of the kids that get me — the children replicating his signature move, now deprived of their hero.
Critics have explained why Boseman was such a gifted actor, and co-workers have shared personal experiences about his dedication to his craft.
Reading the many tributes to the actor over the weekend, I am in awe of his kindness and grace. He starred in several movies and promoted them around the world to establish himself as a movie star — all during a four-year stretch when he was also battling cancer.
I have seen someone die of cancer first-hand. It is not a disease that brings out the best in us.
Many actors also struggle enough with newfound celebrity, especially when one role defines their career. James Gandolfini did not disguise the challenges of life after Tony Soprano. Jon Hamm has had his ups and downs after Don Draper. Have you ever tried asking Adam Brody about "The O.C."?
That Boseman handled that pressure with such dignity, in the words of Wesley Morris, all while fighting for his life, is incomprehensible.
Late-night shows are not the most faithful representations of real life, but watch Boseman surprise fans during "The Tonight Show" . One man jumps in the air and gives him a hug. Others recoil out of shock and intimidation before giving in to his charm. The shared joy is a treat to behold. 
While Boseman has delivered great performances in many movies, his turn as T'Challa in "Black Panther" will be his legacy. "Black Panther" was a pivotal moment for representation in Hollywood, a Black man as the superhero in a major comic book movie.
Here's LZ Granderson:
"Black Panther" remains a source of pride for many Black people because representation matters — even in the land of make-believe — because it allows our children to dream in technicolor. Boseman's loss hurts so much because whether in the land of make-believe or in real life, he represented us, and the culture, so well.
With "Black Panther," Boseman dispelled an old deception about movies with Black characters not performing well overseas, and became a symbol of slow but steady progress in how Hollywood reflects the world around it. It didn't change anything overnight, but there is no going back from this moment. 
Many people want more change sooner, which is understandable. It's farcical that 19 of the last 20 people nominated for best director are men, or that John Ford has won that award four times more than all Black directors. 
It's hard to believe change is coming in the same week that yet another young Black man was shot by police officers. Yet I take solace in the words of Chris Webber: You can't be something til you see it. 
Just look at all the kids who can now say they have. – Lucas Shaw
The best of Screentime (and other thing)
Video games are taking over the world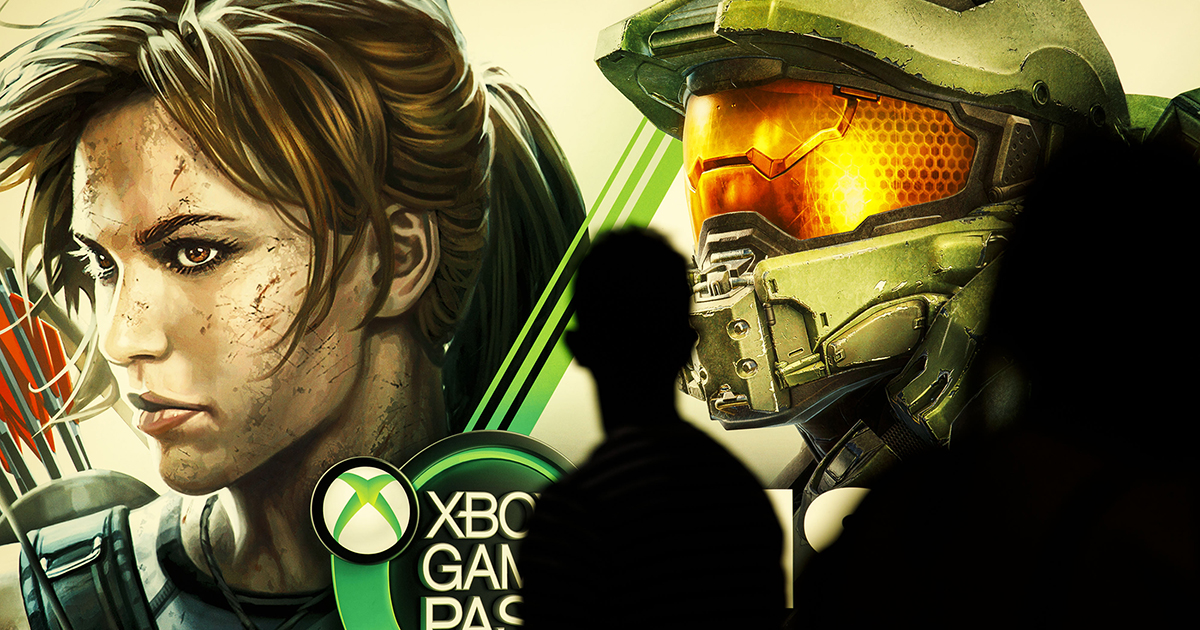 Forget Netflix, forget Spotify and forget YouTube. The biggest winner of the pandemic is the video game industry. Sales jumped 30% during the second quarter in the U.S., while shares and profits at companies like Activision and Nintendo are soaring.
The video game industry is already bigger than the movie business and record business combined. ("Grand Theft Auto V" has generated more than $6 billion in sales, double the biggest movie ever.) Yet most news outlets have multiple reporters covering movies and music, and maybe one person covering gaming.
That is starting to change with growing ranks of video game reporters at major outlets, including Bloomberg. My colleagues wrote at least a half-dozen stories about gaming in the latest issue of Businessweek, and over the past few months have done a great job reporting on an undercovered aspect of the industry: gaming has a huge labor problem.
Game companies rely heavily on contractors. More from Jason Schreier:
The video game industry employs more than 220,000 people worldwide, according to the Entertainment Software Association. These are backed up by thousands of freelancers who write scripts or draw concept art for studios when needed. Somewhere in the middle are contractors employed by agencies such as Volt, Keywords, and Yoh, who work full-time hours but are frequently treated as lesser employees.
A few years ago the GamerGate scandal exposed a culture of misogyny – particularly among gaming fans. Video game companies themselves are also very male, resulting in a toxic environment for many women, as Jason has covered.
Professional gamers are also starting to suffer burnout. Here's Nate Lanxon:
It's not uncommon for competitors to spend more than 12 hours a day at their computers, engaging in so-called scrims against teammates to work out strategies and hone skills.  

Giorgio Calandrelli, an Italian with the Fnatic team who's better known as "POW3R," has more than 3 million followers on YouTube, Instagram, and Twitch. Most afternoons he streams his gaming sessions for several hours before grabbing a pizza, often eating in front of the camera while chatting with admirers. Then in the evenings he'll stream again—sometimes sparring with fans just for kicks—until 2 a.m. or later, when it's hard to fall sleep after so many intense hours staring at a screen.
Spotify Loses Its First Podcasting Star
Popular podcast host Joe Budden is cutting ties with Spotify.
Budden was Spotify's first original hit in podcasting, and a sign of its growing ambitions. The former rapper signed a deal in 2018 to make his talk show exclusive to Spotify, and was regularly cited as one of the most popular programs on the platform.
Budden has complained Spotify won't pay him enough money. Spotify said it offered Budden a significant raise that reflected his market value.
Watch out for Amazon's Audible. The company is signing exclusive deals for shows as it rolls out a cheaper plan to reach a broader audience than book nerds.
TikTok Nears a Sale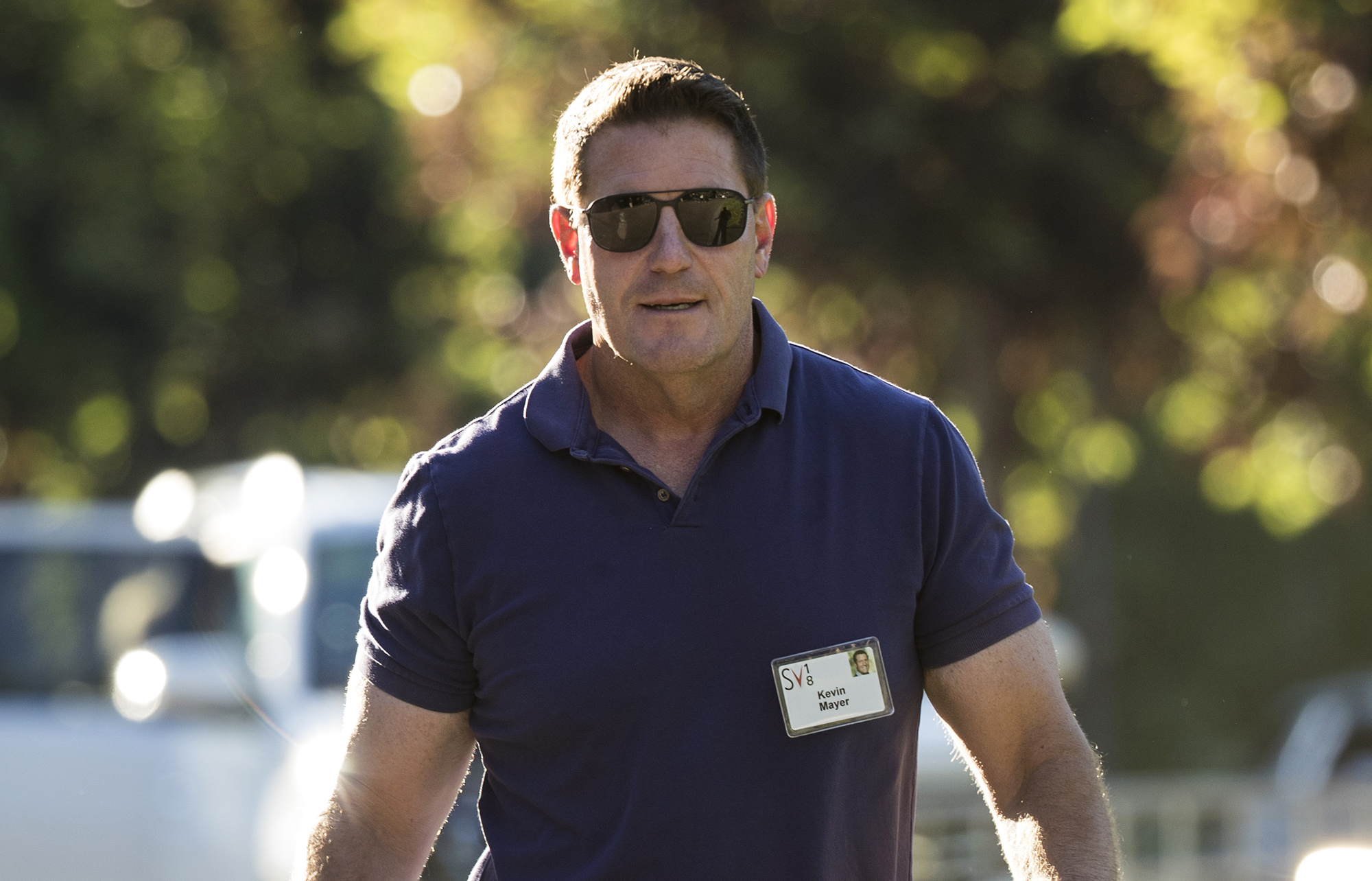 The TikTok drama continues. Kevin Mayer, who left Disney to run TikTok, resigned this week, reportedly after being left out of the talks to sell part of the company. Mayer's whole job at Disney had been to perform multi-billion dollars deals, so you can understand why that might have miffed him.
Meanwhile, Microsoft submit a deal to buy TikTok's U.S. business, and is bidding with Walmart as a minority owner. If that deals happens, TikTok would suddenly be like Hulu, an innovative media company owned by giant conglomerates with competing agendas.
Oracle is also bidding, and seems to be the preferred choice of some people in the Trump administration.
The great talent agency exodus
That's the headline on a story in The Hollywood Reporter about a recent raft of defections.
Phil Sun, who has worked with Michael B. Jordan (among others), is leaving WME to start a management group under MACRO, a budding media company run by his former boss Charles King. Peter Micelli, once a top agent at CAA, is starting a new management company and has lured several agents from CAA, WME and UTA.
"The current representation system is broken," according to a leaked slide deck.
By the numbers…
"Tenet" grossed $53 million overseas during its first weekend in release. The movie accounted for more than 50% of all ticket sales in many markets, and has yet to open in the two biggest territories (the U.S. and China).
Ratings for the Republic National Convention fell from four years ago. They were also smaller than the ratings for the Democratic National Convention on every network but one (Fox News).
Blackpink's domination of YouTube continues. The Korean girl group's new video with Selena Gomez generated more than 100 million views during its first weekend of release. Blackpink had the #1 song on YouTube 7 of the last 8 weeks with "How You Like That."
"Yellowstone" ended its third season as the most-watched drama on cable.
Weekly playlist
For those following the NBA protests this week… "High Flying Bird" on Netflix. Steven Soderbergh directed this movie about a sports agent who comes up with a plan to end a basketball lockout, which is ultimately about players reclaiming some of the power from their owners.
There's also a new album from Disclosure, though it feels a little too peppy for the current moment.
Pop Star Tracker