Retired Tucson cop heading for Hollywood's bright lights, big dreams | Movies
"He just kind of took off with it," she added.
She supported his auditions in New Mexico, Los Angeles and Phoenix, squeezed in between his full-time job with TPD. He would put in an eight-hour shift, then get in the car and drive to the audition and turn around to come home and make his shift the next day.
"I had some pretty good bosses for sure," Berube said of the flexibility he was given to juggle his day job and acting.
Falling into law enforcement
Berube grew up in Massachusetts and attended a vocational high school with plans to become an electrician. When an Army recruiter showed up at his school his senior year, he enlisted, but the notion of being an electrician no longer appealed to him. The recruiter suggested he join the military police, and Berube said why not.
He served six years active duty, most of it in Puerto Rico, where he met his first wife and started a family. When the marriage soured, his wife, the daughter of a military man, moved with their two young sons to her hometown of Tucson. When his six-year enlistment ended, Berube moved to Tucson to be close to his sons and applied for jobs with the federal prison system and Border Patrol before landing a job with TPD.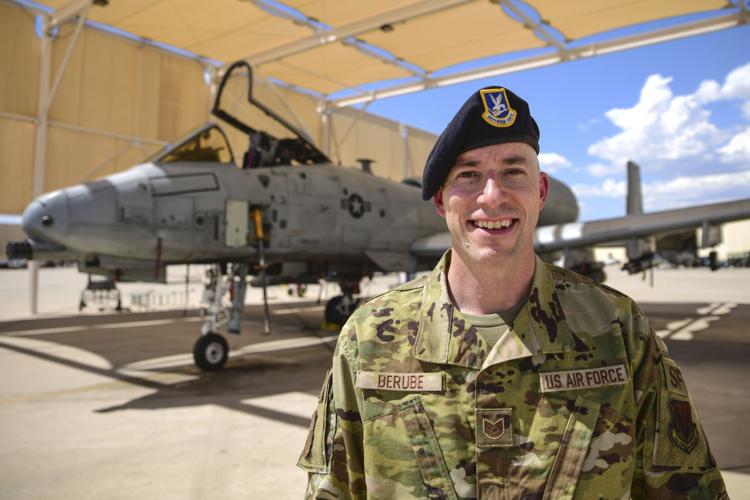 In 2015, he joined the Air Force Reserve out of Davis-Monthan, where he puts in a month a year of active duty as military police. In a couple years, he will be eligible to retire from the military, as well.