Indianola Fall Sports Tuesday Roundup | KNIA KRLS Radio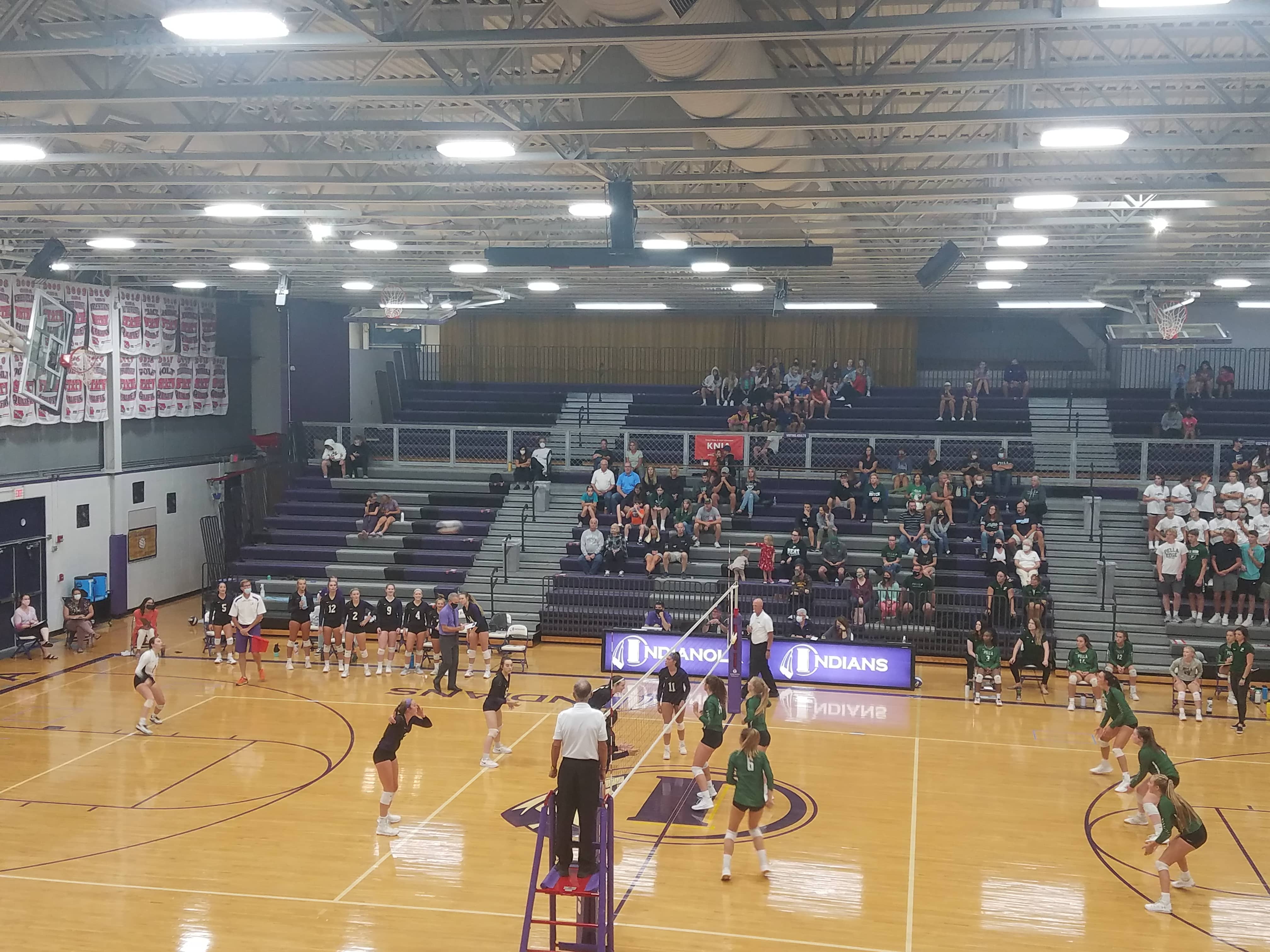 Indianola Volleyball Falls Just Short in Five Set Match with Pella
The Indianola volleyball squad fell to Pella Tuesday evening on their home court in Little Hawkeye Conference action, in a 5 set thriller 3-2. The Indians got put behind early in set one 8-12, then the Lady Dutch took advantage of Indians errors to go ahead 9-16, then put it away in a 25-16 win. Indianola came back in closely contested set two, taking an early 10-7 lead, then growing it to an eventual 21-15 lead where the teams traded points in a 25-19 Indians win. Set three was another close contest, with Pella holding a two point advantage at 14-12 before going on a run that put the game out of reach in a 25-21 victory. Set four was all Indianola, capitalizing on Lady Dutch errors to win in blowout fashion 25-10 to set up the final game. The score was tied nearly all the way through the contest, and at 13-13 the Lady Dutch scored two points in a row to take a 15-13 win in the match. Head coach Kent Halstead tells KNIA News his team's ball control could have been better, and they showed what they were capable of in the fourth set of the evening.
"We had better ball control in that game, and we got our serves in. But that's volleyball, that's why volleyball is the best game there is. You have to prove it. That's why we won set four going away, and they won set five."
The Indians are now 3-3 on the season, and will play Urbandale tomorrow on the road.
Indianola Cross Country Has Strong Start to Season at DCG
The Indianola boys and girls cross country seasons got their seasons started last night at Dallas Center-Grimes High School, with the girls placing third and the boys fifth out of 12 teams. The Indians girls were led by Joey Werling and Emily Naughton with third and fourth place finishes respectively, and were just one point behind second place Norwalk in the meet. The boys were led by Logan Hoger with a sixth place finish, and Curtis Johnson in 12th. Both squads will travel to Urbandale on Saturday for their next competition.

Indianola Girls Swimming Blows Out Perry in Season Opener
The Indianola girls swim team opened their season Tuesday evening in their home pool at the Indianola YMCA, coming away with a victory over Perry 122-44. The team of Kodi Cram, Katie Thompson, Hannah McFarland and Jorja Culver pick up a win in the 200 Medley Relay. Kinsli Cram followed it up with a win in the 200 Freestyle, with Culver winning the 50 and 100 Freestyle. Katie Thompson won the 100 Breaststroke and Indianola won both Freestyle Relays. The Indians have a short turnaround with another home meet against Newton and Grinnell on Thursday.