WWII 75TH: Navy veteran recalls experience in Pacific Theater as world war ends | Local News
"I was asleep in my bunk and the cotton pickin' guys dumped a whole five-gallon can of stuff out of the kitchen on me in my bunk," 93-year-old U.S. Navy veteran Walter Haynie said of finding out the battle of World War II was drawing to an end. "Oh God, I'll never forget that."
"I felt gloriously happy and relieved I was not going to have to go into Japan to fight," Haynie, a Lake Kiowa area resident, recalled of learning of the occupation of Japan.
Wednesday, Sept. 2, marks the 75th anniversary of the day formal WWII surrender documents were signed aboard the USS Missouri in Tokyo Bay in 1945, according to the National WWII Museum's website.
More than 400,000 Americans — and an estimated 65 million people worldwide — died during the second World War.
Haynie said he took part in occupying the Philippine islands under Gen. Douglas MacArthur. MacArthur commanded the Southwest Pacific in WWII, oversaw the successful Allied occupation of postwar Japan and led United Nations forces in the Korean War.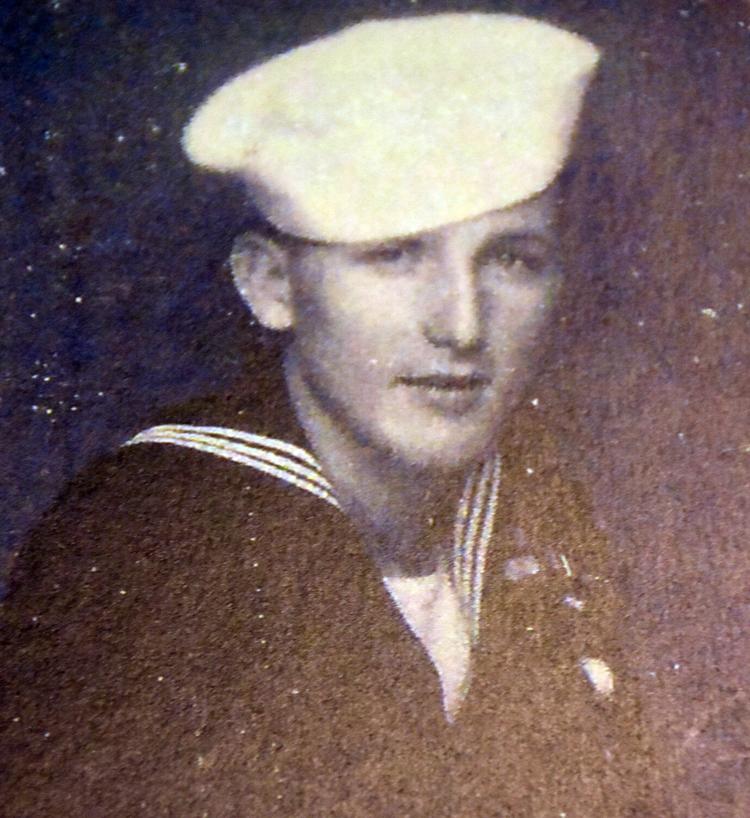 Haynie said he wanted to decide what branch of the U.S. military he served in so he enlisted in the U.S. Navy at age 17 in September 1944 instead of being drafted.
He said he then went to boot camp in San Diego, California. After boot camp, he was trained as a diesel mechanic.
"I had to be able to repair anything from air conditioning to plumbing to any electrical unit and make by hand and machine on board ship, any part that needed to be made for a mechanical failure somewhere on that ship," Haynie recalled.
His title was motor machinist mate third class, he said.
"Which meant I was a diesel engineer working down in the engine room with the great engines to see to it that they were functioning correctly four hours on and four hours off," he said of one of his duties during WWII.
In early 1945, he boarded a ship in San Francisco, California, with "thousands" headed to Pearl Harbor. There, he said, he was assigned to a ship headed to the South Pacific. He arrived in New Guinea in July 1945 where he was transported to the USS LST-743, Haynie said, and became part of the occupying force under MacArthur.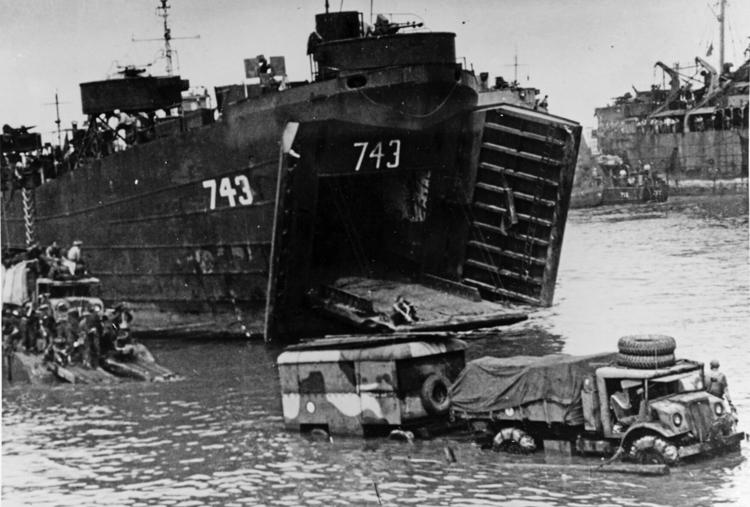 Haynie recalled being part of a 300-ship convoy waiting for President Harry Truman to drop an atomic bomb.
"Had he not dropped the bomb, it would've cost us 3.8 million men," he said. "By dropping the bomb we saved 3.8 million of us who would've died having to take Japan … that probably saved my life."
He said the entire nation of Japan "had a suicide pact to kill."
"It was a very, very, dangerous thing to evade them and the president knew that," Haynie said.
When the second bomb was dropped, the convoy of various military branches went to occupy the eastern side of the nation of Japan, he said.
"After we occupied Japan, we returned toward the United States of America," he said.
Haynie said it took 33 days to get back to San Francisco, California, on the LST-743, a boat he described as a "flat bottom ship."
On his way home, his ship plundered through a typhoon, he said.
"That was very, very scary," Haynie said. "Some of the ships were broke up."
He said he doesn't remember a date of when he returned.
"I just remember that big ol' bridge," Haynie said.
He stepped down from active duty in June 1946.
Haynie said he has no regrets enlisting in the U.S. Navy to fight in the war and would do it again in a heartbeat.
"Patriotism runs so deep in my lineage that you could cut my throat and it probably would come out blue from all the blood. Red, white and blue, probably," he said with a chuckle.
Haynie said his family came to America in the 1600s and his forefathers have fought in every war America has ever had.
His father even fought in WWI under the British Army, he said.
"When my dad [Wilson D. Haynie Sr.] was about 16 or 17 years of age he and his buddies were down in East Texas building a bridge over the Trinity River … they decided they wanted to fight the Kaiser," Haynie recalled.
Kaiser Wilhelm served as emperor of Germany from 1888 until the end of World War I.
"They caught a mule boat to England," he said.
Haynie said America wasn't in the war at the time he joined the military, so his father fought for England in WWI.
He said his brothers Dan and Richard enlisted in the military and fought in WWII like he did and they, too, made it back home safely.
"As I told you, patriotism runs so deep in our name and our blood," Haynie said.